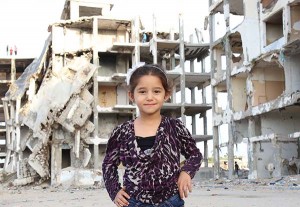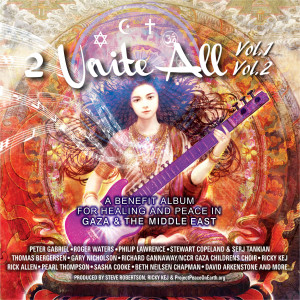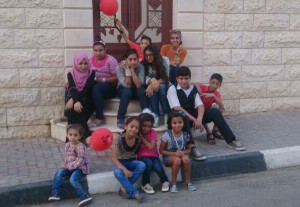 2 Unite All
Grammy®-Winning Artists, Rock Stars, Composers and  Children's Choir from Gaza Join Together to release the albums  2 UNITE ALL Vols. 1 & 2 on 19th April, 2016
2 Unite All is a double benefit album with 30 tracks of peace and unity for Gaza relief donated by a diverse group of world famous musicians and a children's choir in Gaza. These include Peter Gabriel, Roger Waters (Pink Floyd), Philip Lawrence (of Bruno Mars), The Police's Stewart Copeland, Rick Allen of Def Leppard, System of a Down front-man Serj Tankian, Grammy-winning opera singer Sasha Cooke, Grammy winner and Texas Hall of Fame singer/songwriter Gary Nicholson, Beth Nielsen Chapman, legendary Native singer Joanne Shenandoah, Fox Lima from the Enigma MMX Social, the NCCR Children's Choir and Thomas Bergersen (2 Billion YouTube hits).. and many more.
The real hero of the 2 Unite All album project is the NCCR Gaza Children's Choir who sing the beautiful song Haumea (We Are The Ones).  The album cover art work is by acclaimed illustrator Greg Spalenka.  Esteemed composer and filmmaker Fritz Heede edited the Haumea video.
All Proceeds will go towards urgent surgical & psychological care for Palestinians in Gaza and Middle East peace awareness.
Steve Robertson, PPOE founder and Executive Producer of the album, was inspired by a report he saw about a young Palestinian girl who was in a coma from the bombing. "The doctors weren't sure if she would survive, but said if she did regain consciousness, she would learn that her mother, father and sister had all been killed," says Robertson. "My tears wouldn't stop and I said to myself, 'That's enough.  I have to do something now to offer some sort of healing support to not only the people of Gaza but, the many other children and families who have suffered the violence of war in the Middle East."
"The 2 Unite All album is a collection of musical prayers to celebrate the goodness of the Palestinian and Israeli people.  Each song is a prayer for greater love, forgiveness and togetherness which, we believe, is the vision that Palestine and Israel can model for us all…a vision of world peace."
"The 2 Unite All album is really a collection of musical prayers to bring healing to this Middle East region. It is a prayer to envision and help empower the realization of Palestinians and Israelis living together as brothers and sisters."


Peter Gabriel says of his decision to participate:
"Although I am sure both the Palestinian and Israeli people would benefit enormously from a just and fair two-state agreement based around the '67 borders, we have watched the Palestinians subjected to more and more suffering for far too long, especially in Gaza.
Meanwhile their long held land is repeatedly stolen by force for illegal settlements. I am not and have never been anti-Israeli or anti-Semitic; I am anti-Israeli government policy, anti-injustice, anti-oppression and anti-occupation.
There is clearly a growing movement around the world willing to speak out, including my own country's Parliament. I am happy to be one of these voices now asking the Israeli government, 'Where is that two state solution you have so long said you wanted?' and more simply, saying, 'Enough.'"
Roger Waters (Pink Floyd) says of the reason he participated:
"The story of the little girl Shymaa in Gaza who lost her entire family, sparked the idea for the 2 Unite All benefit album for Gaza, Palestine and Middle East Peace. It is a story that is far too familiar. In Gaza 1.6 million people, adults and children alike live in what is essentially an open air prison. They have no control over their borders, airspace or coastal waters. They live under the constant threat of attack from their heavily armed and hostile neighbor Israel. There is a movement in Global Civil Society to protest their intolerable situation, a movement which I wholeheartedly support. I have given my song "Each Small Candle" in support of the important Project Peace On Earth album in the hope that, along with all the other songs donated by concerned artists, it will help to shed light on the plight of the Palestinian people, and encourage progress towards equal rights, justice and freedom for all the peoples of this Middle Eastern region regardless of ethnicity or religion."


Philip Lawrence (Bruno Mars) said the reason he decided to be part of the album and write an original song for it:
"Throughout my life I've been blessed in so many ways but most humbly through the gift of my children.  I live to protect, teach and love them unconditionally so they can then share that life experience wherever they go.  Knowing there are children and families in the world who have experience lives of pain, trauma, violence, injustice and feelings that they've been forgotten simply breaks my heart and should never be tolerated."
He continues: "…I wanted to be part of this album to use my God given gifts to give these children and families some peace even if only for a moment.  In the end we are all one family and those are all my children, brothers and my sisters."
Stewart Copeland (co-Founder of The Police): "Our music may not be able to rebuild homes nor bring back victims of violence, but at least it can soften hearts."  He continues…"Hard hearts allow violence in the Holy Land and softening up allows persuasion. Even the most flinty realpolitik analysis shows that 'Kumbaya' is more credible than 'They Must Go.'"
Serj Tankian (System of a Down) adds that "helping to rebuild the lives of Palestinians in Gaza is a necessary and noble worldwide humanitarian prerogative that we must not shy away from. It's the least we can do for a people that have suffered under an occupation, embargo, and invasion."
Ricky Kej (2015 Grammy Winner Best New Age album) producer of the 2 Unite All  album states, "I just knew how important it was for me, and all people, to help bring awareness and an end to the suffering of the people of the Holy Land."
Rick Allen (Def Leppard) says, "Our world is finally focusing on resolving this conflict. Too many lives have been lost and too many innocent children and families remain perilously injured."
Lauren Monroe, Allen's wife and songwriting partner, adds, "The beautiful people of Palestine require the world's immediate medical support. Contributing a song to help bring necessary healing and resources to Gaza was the least Rick and I could do." Allen concludes, "I'm encouraging all Def Leppard fans to buy a copy of 2 Unite All and support this cause."
Nasim Kalloub, official Palestinian Nation Soccer team coach: "We dedicate the first and every goal we score for humanity as a message of peace and love to the world through the love all love wins and the universal declaration of human rights campaign."
Alaa Ismail, Palestinian team soccer player: "I am hoping to score a goal for humanity all to send the love all love wins message to the world. My First goal of every game will be dedicated in the name for all people who stand with me in the name of human rights for all because when we love all…love wins."
Sam Bahour, Palestinian businessman and noted blogger states:  "Project Peace On Earth (PPoE) may sound like a fairy tale, that is, until you enter the life and work of its founder and CEO, Steve Robertson. With a simple, but possibly the most meaningful message ever, PPoE aims to promote "Love and Human Rights for All." Through the omnipotent concept of "healing," Steve seeks out talent–music, sport and otherwise–to highlight the human damage being caused to the children of Palestine, particularly those in Gaza. A beautiful music album produced by the PPoE effort, 2 Unite All, and the more recently released clip of the Gaza's children's choir as they performed for the album, will bring tears to your eyes. Steve was moved to act when Gaza was last decimated by Israel's military. In that ongoing tragedy, Steve has refused to dehumanize any side of the conflict. His call for "Love and Human Rights for All" must not go unheard!"
Bethlehem Mayor Vera Baboun:  "I've personally worked with Steve Robertson, founder of Project Peace on Earth (PPoE), since Christmas of 2012. During this time he and his organization produced a large aerial image of a peace symbol and the words of Love All formed from  Palestinian Boy and Girl scout children who sat at the center of Manger Square on Christmas Eve day.  Their organization followed this up, a week later,  with another historic aerial image at the Bethlehem dividing wall where boy scouts and girls scouts put their paint covered hands on the wall while others sat on the street to form the words "Free All."  The PPoE vision of human rights for the children of Palestine and all children is the same promise that Bethlehem, the birthplace of Jesus, holds for the world."

Vera continues,
"We so deeply support Steve's latest Gaza initiative which gives a voice to the voiceless and upholds the Universal Declaration of Human Rights for all humanity. The PPoE new 2 Unite All album features a precious group of children from Gaza, who live in life or death danger every day.  Can you imagine?….Of all the children in the world, these are the ones who had the courage to sing out a message of hope to remind us of the power of love and peace.  Richard Gannaway's and The National Centre for Community Rehabilitation (NCCR) Gaza's children's choir song  "Haumea" proclaims the message "We are the voice of One, We are the way to peace, We are the ones who carry the forward light"  touched my heart.    We, the city of Bethlehem and the people of Palestine echo the vision this song's message carries…We proclaim that Bethlehem and Palestine will carry forward this light of love as a future global center for peace and reconciliation."
Mayor Vera Baboun concludes:  "My great heartfelt thanks go out to all of the participating musicians on the 2 Unite All Gaza, Palestine and Middle East peace benefit album: Peter Gabriel, Roger Waters, Stewart Copeland, Serj Tankian, Thomas Bergersen, Philip Lawrence and all the additional musicians.  My thanks to each of you for this great and inspiring gift of music.  Thank you Steve and Project Peace On Earth.  You, PPoE and all of the musicians of the benefit album always have a home in Bethlehem and in Palestine, the land of peace. Yes, the people of Bethlehem and Palestine stand in support of the message of Love All Love Wins.  Philip Lawrence's new song, "Begin Again" for the 2 Unite All Gaza benefit album, moved me to tears.  It serves to remind our world that it is indeed time for us all to Begin Again."
Noam Chomsky (acclaimed thought leader):  "The benefit album for Gaza and Middle East peace and reconciliation generally is a welcome effort to remedy shameful suffering and to bring together people of good will who can work together for their common welfare and hope."
Oliver Stone (Film Director): "Beautiful moving songs in the cause of Gaza by great contributing artists."
Cynthia McKinney PhD and former Congresswoman of Georgia:  "I've devoted my life–and sacrificed my career–for my unshakeable belief in the struggle for truth, justice, peace, and dignity for all.  Of course, that includes the Palestinian people.  I appreciate being asked to support this project and stand beside such entertainment giants as Peter Gabriel and Roger Waters; however, I'm willing to also stand alone–as I did–when I was in the U.S. Congress."
For Media Requests, click www.2uniteall.com/press-page
Media Contact: Steve Robertson – [email protected]